MAAM EXHIBITS
See the eWalk in the footprints of African Americans in Minnesota and the Midwest …
MAAM TRUNK-IT SERIES
Trunk-It is history in a trunk, a museum without walls. These exhibits are accompanied by trained actors/docents …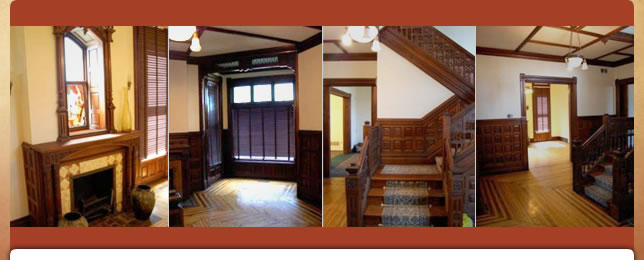 Room Rental
Host Your Important Events and Meetings at The Minnesota African American Museum. :
Hold your special event or reception at the Minnesota African American museum, we off a unique event venue, where your guests will enjoy themselves amid the historic backdrop of MAAM's fascinating exhibits in our galleries and carriage house.
Picture your next seminar or meeting at MAAM!
Preview our galleries, rental rates and preferred/approved caterers to decide which option is best for you. Then take advantage of our competitive rates and extensive event-planning for your next:
• Corporate evens and Convention receptions
• Wedding receptions and Holiday parties
• Fundraisers for the MAAM or related organizations
• Book Clubs and Movie screenings
We offer:
• All three floors of MAAM
• Parking availability and security after 6 pm
• Daytime and Evening rental
Plan Your Event with Us.
Find out more about what our rental rates include, and what additional equipment you can rent through recommended suppliers and preferred caterers. This contract is separate from your rental agreement with the Museum.
Rental hours:
Weekdays 7:00 am – 9:00 am and 5:30-10:30 pm
Weekends 5:30-11:30 pm
Upon approval, extended hours are available for a small additional charge.
Site restrictions:
No smoking.
In order to protect the historic building and artifacts, no red wine may be served on the premises.
For More Information:
Contact Monique Thompson at 612.872.1655 or send to info@MAAMCC.org
The MAAM event staff can assist you with every detail of your event from start to finish. For more information on holding your event at MAAM, please click here or call (612) 872-1655.